HPC AREA 420 AND 5 YEAR ANNIVERSARY SPECIALS
JOIN US ON 4/20 FOR TONS OF GALACTIC DEALS AND TO CELEBRATE OUR 5 YEAR ANNIVERSARY
👩‍🚀
🪐 CHECK OUT SOME OUR OUT OF THIS WORLD DEALS HAPPENING ON 4/20 🚀
45% OFF HALFPIPE CANNABIS • 40% OFF 36 NORTH
25% OFF STIIIZY 40S PREROLL & BLUNT PACKS
33% OFF STIIIZY EDIBLES  • 10% OFF STIIIZY WHITE AND GREY FLOWER
20% OFF GOLDEN STATE CANNABIS • 20% OFF LOCALS ONLY PRODUCTS
20% OFF ALL SEVEN LEAVES PRODUCTS • 20% OFF URSA EXTRACTS • 20% OFF WOX PRODUCTS
25% OFF AUTUMN BRANDS PREROLLS • 25% OFF BALL FAMILY FARMS
25% OFF JETFUEL CARTRIDGES • 30% OFF BIG PETE''S EDIBLES
30% OFF HIGH GARDEN CARTS • 30% OFF JETPACKS CONCENTRATES
50% OFF GOLD FLORA PREROLLS
PLUS
• BUY A ROLLERS DELIGHT 7 PACK, GET A VPS 3 PACK AT $2
👽
WE ALSO HAVE BOGOS FROM ARTISAN, COASTAL SUN, AUTUMN BRANDS, CONNECTED,
GLASS HOUSE FARMS, SUNSET CONNECT, PALETAS, ROLLERS DELIGHT, HOLY WATER,
REVELRY, OPINOT, WOX, F/ELD, MARY'S MEDICINALS, NASHA, ALIEN LABS,
COSMIC FOG, EXTRAX, RAW GARDEN, COSMIC EDIBLES, DELIGHTS,
DREAMT, KIKOKO, LUCHADOR, UNCLE ARNIES AND WYLD!
AND
HIGH SPENDERS GET A CHANCE TO WIN ONE OF 5 GIVEAWAYS!
CARICATURE ARTIST SCOTT GROSS WILL BE HERE FROM 10-2
WE WILL HAVE MOONPIES AND COFFEE AVAILABLE IN THE MORNING
PLUS COTTON CANDY FROM 11-2
THE FIRST 200 IN STORE CUSTOMERS WILL GET AN HPC 5 YEAR ANNIVERSARY T-SHIRT TOO.
Available in SMALL – 3XL. While Sizes Last.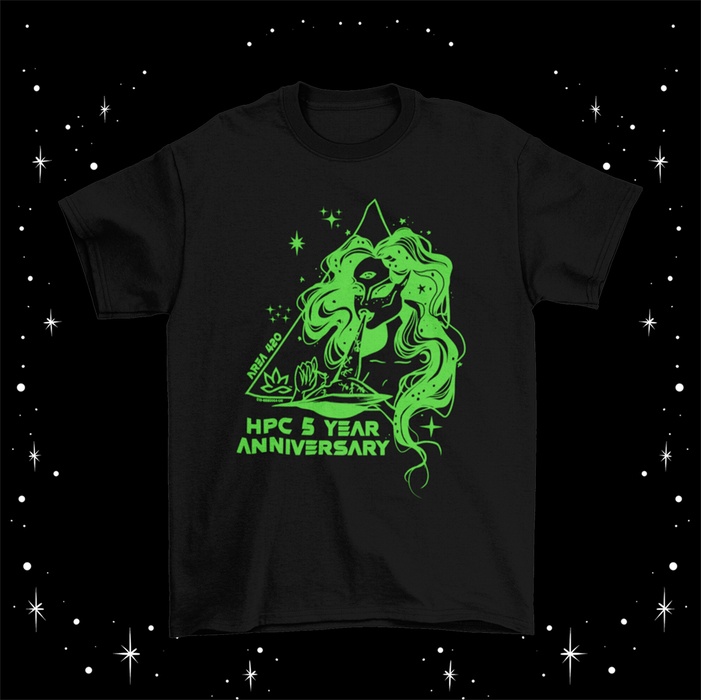 *ALL DEALS WHILE SUPPLIES LAST. DEALS MAY AND CAN CHANGE WITHOUT NOTICE.