Flower Power at HPC - Hueneme Patient Collective
Wouldn't it be great if a simple online search led you on an amazing journey of discovery? What if typing weed near me completely changed the way you experience flower, and you ended up learning about award-winning cannabis? At HPC, we're proud to tell you about cannabis flower from IC Collective, creators of the iconic Chem Dog strain that launched them to cannabis fame. 
Works of Art in an Exclusive Strain Library
IC Collective takes immense pride in its library of strains that are unlike anything else out there. Photo after photo shows the vibrant flowers glistening with so many colors and trichomes that it's like looking at an incredible book of art filled with amazing images. IC Collective is deeply rooted in nature's beauty, and to celebrate each unique strain, they create individual pieces of artwork for it. Best of all, you don't need a library card to check them out, just come down to HPC and see them in person!
Passionately Setting Trends for 20 Years
It all started with the legendary Chem Dog back in the 90s. Today, IC Collective offers a variety of contemporary flower that is either bred by them or is carefully selected by their team. For people seeking high-quality and powerful craft cannabis, IC Collective strains consistently deliver high levels of THC. So feast your eyes and let your mind wander over a few strains we've highlighted for you:
The classic Chem Dog 91 is a skunky and sweaty nugget and is the resinous godmother of Sour Diesel and is the center of the IC Collective universe.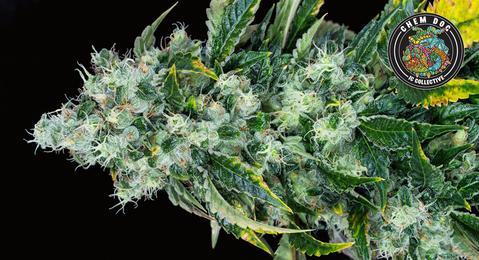 Brought to life by Chem Dog himself in 2001, Chem D is a modern update to Chem Dog that features garlic and pickle on the nose. Its light fuel taste mixed with undertones of pine and sage lets you know that Chem D is a relative of Chem Dog 91.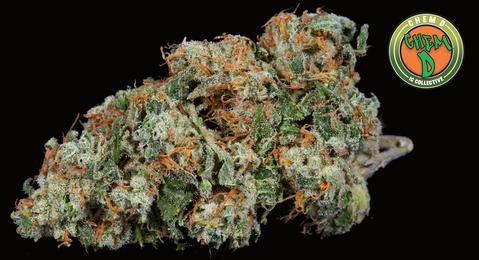 With Chem Fruit, citrus dominates the flavor profile but the effects are classically Chem.  Like a cool glass of grapefruit juice on a hot summer day, Chem Fruit is a refreshing, fruity offering.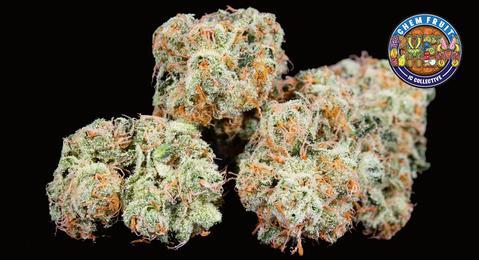 The 2014 NorCal Cannabis Cup Indica champion, Chem Scout is the quintessential, laid back strain. Dense, rock hard cookies ground you with a fuelly finish on the nose with flavors that are both a little spicy and a little sweet.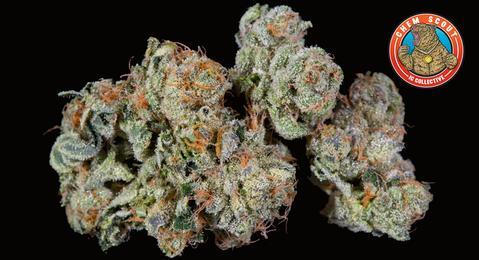 IC Collective took a very different path with its Zkittlez strain. This Z Weed certainly has class and a streak of purple sass. As its name suggests, it's a rainbow of colors and flavors you'd find in the fruit section of your grocery store. 
A Picture is Worth a 1000 Words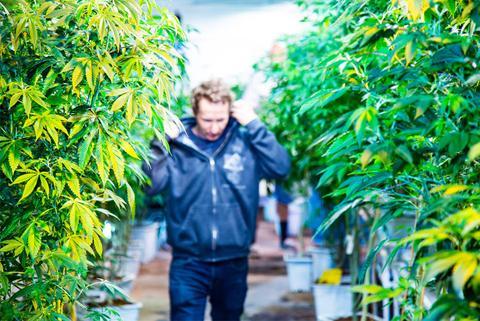 Don't just take our word for it, IC Collective is an award-winning cannabis company and has the hardware to prove it.
If you're lucky enough to live in Ventura County or you're planning a day trip to our amazing beaches, make HPC a part of your destination. We'll welcome you like family so come on in and ask your HPC budtender about IC Collective's flower power. If you're in a hurry to catch the sun, order online and pick it up in our shop or have it delivered via our Tree Factory delivery service. 
How can we help you? Stay in touch with us on Facebook, Twitter, and  Instagram, email us at [email protected] or call us at 805-874-3151. Even better, come visit us at 501 W. Channel Islands Blvd., Suite 302, Port Hueneme, California. 
CA LICENSE #C10-0000064-LIC