HPC DONATES TOWARDS HABITAT FOR HUMANITY'S FIRST TOWN HOME PROJECT
HPC Owner, Beth Thuna along with the other Port Hueneme Dispensaries were at a check presentation ceremony yesterday at the site of Habitat for Humanity's First Town Home Project.
As many may have already seen, HABITAT FOR HUMANITY'S is beginning its first Port Hueneme development in the city's storied history, and HPC is proud to be a part of it as a cannabis dispensary that donated to this project. Habitat for Humanity will be building five townhomes on the corner of "C" Street and San Pedro Street. The development takes a small step forward in addressing the homeless and housing problem in the State of California.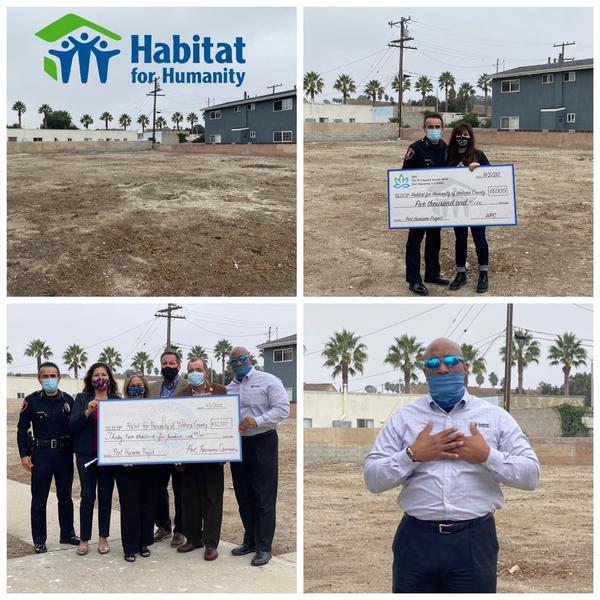 As you know, Port Hueneme is essentially "built out so these types of projects are pretty special as vacant lots in the city are nearly non-existent. This is the first multi-residential development since 2012.
Habitat for Humanity is a well known "non-profit" and has a well-established record in Ventura County. We are honored to have worked with them on this project and are excited to see this beautiful addition to Port Hueneme.
The project should take about 8 months to build, and we at HPC plan to also "lend a hammer" and help build it as well.