HPC SPONSORS THE PORT HUENEME MOVIES IN THE PARK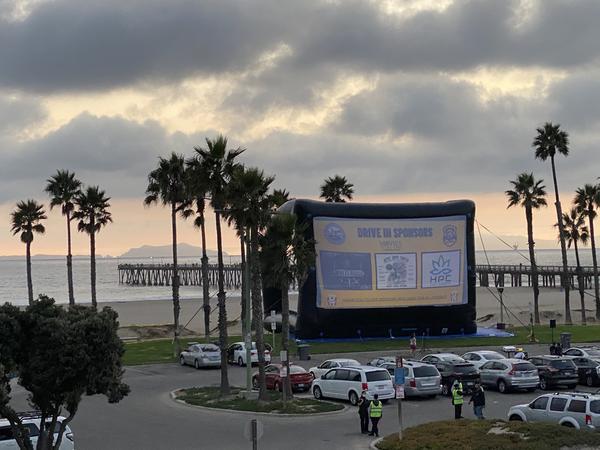 HPC is proud to be one of the sponsors of the PORT HUENEME MOVIES IN THE PARK Drive In that Chief Andrew Salinas organized.
(Contrary to what another dispensary is saying 😉 
With COVID 19 going to the movies has proven near impossible, so when Chief Salinas told us about this idea we were all in! We loved the idea that parents could bring their families for a fun night out amidst all the COVID 19 Restrictions.
We are committed to supporting the PORT HUENEME community as well as supporting future cities in which we will hopefully have other locations.
HPC – HELPING PEOPLE THROUGH CANNABIS is our main Mission Statement but the "C" also stands for COMMUNITY, CHARITY, CARING and COLLABORATION!