HPC STAFF MAKES PET BLANKETS FOR LOCAL OXNARD ANIMAL HOSPITAL
HPC LOVES ANIMALS.
We are very pet friendly at our shop and love it when our customers come in with their furry companions. What many might not know is that COVID-19 is also impacting local animal shelters and animal hospitals that are in need of some creature comforts to help our furry friends.
In order to help ADOBE ANIMAL HOSPITAL, located in Oxnard, Chris Hernandez reached out on our behalf and got us a list of some much-needed items. So rather than purchasing pet blankets our whole team got involved and spent many hours making them so we can donate them along with Pet Beds and gently worn towels.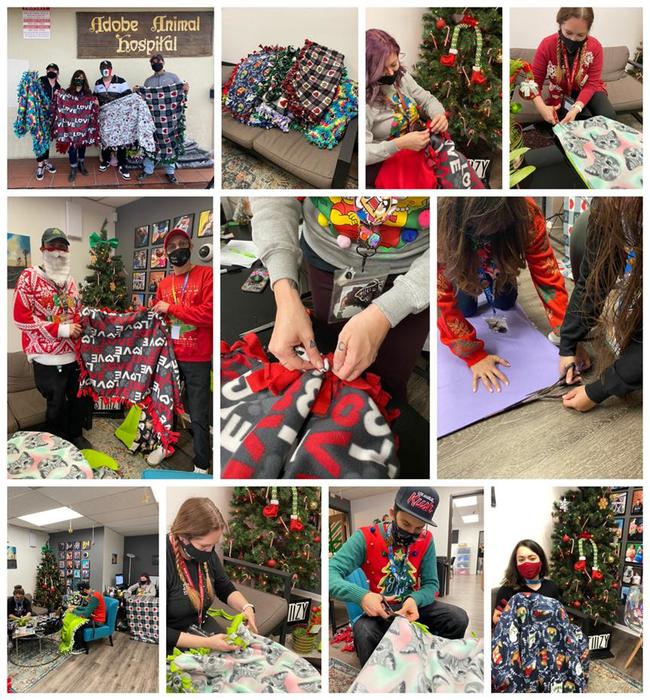 Reaching out and helping our local community is a top priority at HPC. We hope that all these super cozy pet blankets will provide warmth and comfort to the many dogs and cats at ADOBE ANIMAL HOSPITAL. It is our higher purpose to give back any way we can.