LOCAL DISPENSARY TAKES ACTIVE ROLE IN SUPPORTING CHARITABLE ORGANIZATIONS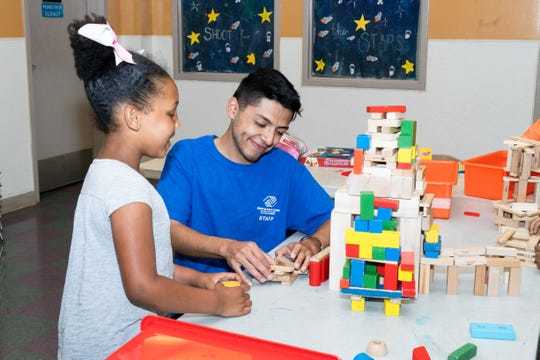 HPC Port Hueneme in Ventura County, Calif. values community service. Boys and Girls Clubs of Greater Oxnard is one of the organizations they proudly support. (Photo: Boys and Girls Clubs of Greater Oxnard)
REPOSTED FROM VENTURA COUNTY STAR MAY 20, 2020
If there's anything that the COVID-19 pandemic has taught people, it's that they're all connected to each other in ways they couldn't have even imagined. It's a message that cannabis dispensary HPC Port Hueneme has always believed in, and it's the inspiration behind its active role in many community service initiatives.
As a proud Ventura County business, HPC Port Hueneme has developed many initiatives that support local projects to strengthen the surrounding community, holding up its end of the bargain to be a good neighbor.
From funding youth programming to feeding the hungry to supporting local wildlife, here's how HPC Port Hueneme is stepping up to help.
1. The Boys and Girls Clubs of Greater Oxnard and Port Hueneme
HPC Port Hueneme pledged to donate $100,000 to the Boys and Girls Clubs of Greater Oxnard over the next five years. The money will be directed to the organization's "Believe in Our Next Generation" campaign, which will create science, technology, engineering, arts and math (STEAM) innovation centers at each of the group's four main clubhouses, along with other upgrades.
HPC founder Beth Thuna said that she is particularly eager for their funding to support arts and nutrition programs.
In addition, HPC recently committed to sponsoring 10 children for a year, providing those children with access to a safe space. The significant sponsorship is especially impactful this year because the Boys and Girls Clubs had to halt their fundraising efforts due to COVID-19 precautions.
2. Feeding the community with Food Share of Ventura County
Under current conditions, one of Ventura County's most pressing concerns is making sure that nobody in the community goes hungry. Food Share of Ventura County is one of the organizations leading that charge, and HPC Port Hueneme made a donation to the group in March to help it ramp up its efforts to relieve hunger.
One in 6 Ventura County residents struggle with food insecurity. Even under normal circumstances, Food Share of Ventura County staff and volunteers work hard to provide food to 75,000 food-insecure people per month. Now, with demand doubling and long lines forming to receive food, the group is staffing pop-up pantries to meet growing needs. Its efforts even made the national news.
3. Protecting Ormond Beach bird nesting sites
Ventura County is home not only to amazing people but also to amazing wildlife. The Ormond Beach wetlands, between Port Hueneme and Naval Base Ventura County Point Mugu, are home to about 200 migratory bird species, many of them rare and endangered.
As one of the last beaches in Southern California with an intact dune system transitioning through to marsh zones, the area is a critical habitat and also a top destination for bird-watchers and educational groups.
Unfortunately, it's also been a destination for people who are more destructive. In 2019, fencing, protective cages and monitoring equipment at the beach were destroyed by significant vandalism, resulting in thousands of dollars' worth of damage. That threatened the area's role as a refuge for at-risk birds.
Luckily, the Ventura Audubon Society was there to help, and HPC Port Hueneme was there to offer financial support. The group put up new fencing and additional signage to restore the critical habitat to its former glory.
4. Staying open to ideas and helping wherever needed
The above recent initiatives are far from the only ones. The dispensary is always looking for ways to contribute wherever it's needed to come through for the local community.
In the past, HPC Port Hueneme has supported Soroptimist International of Oxnard to empower women and girls, funding last year's local Fourth of July fireworks celebration at Channel Islands Harbor, buying 100 beds for the Oxnard homeless shelter to replace air mattresses and more.
By adopting that service-oriented ethos and working with multiple organizations, HPC Port Hueneme has taken on both the responsibility and the privilege of being a reliable community institution for groups in need of support.
"We are your friends, neighbors, brothers, sisters and partners in this idyllic, best-kept secret that is Ventura County," said Thuna, HPC Port Hueneme's owner. "We thank you for the honor of helping and serving you."
For more information about California cannabis dispensary HPC Port Hueneme, visit 420hpc.com.
Written By Jessica Levy, for HPC Port Hueneme
Members of the editorial and news staff of the USA TODAY Network were not involved in the creation of this content.