April is here again! It's time to celebrate our favorite stoner holiday, 420.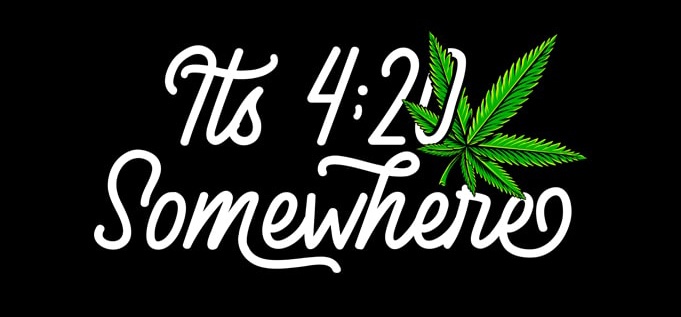 HPC will host our 4-year Anniversary Celebration (also on 4/20) in addition to our fun unique themed 420 Party (We want it to be a surprise.) This is also our first year in HPC's new larger showroom with events planned all day. Those early bird morning shoppers will be treated to a special swag bag for the first 100 customers as well as refreshments from local businesses and for the evening we will have other fun surprises! (You know we throw a great party!!)
Don't forget to tag @realHPC on Instagram when you use our free photo booth!
Over the years April 20th has evolved into the Black Friday equivalent for shopping at dispensaries. You get up early, wait in long lines, and get steep discounts and a ton of promotional goods! Although 420 has been a stoner term for decades, does anyone know who coined the term? No, it's not teatime in Amsterdam or a reference to a Bob Dylan song, the real story started with a group of California teenagers.
A group of high school friends meet every day after school to search for an urban legend, a cannabis grow abandoned in the woods just waiting for someone to harvest. It happened to be that after school and sports practice the time to meet was at 4:20pm and the cannabis treasure hunt would begin. To make sure other students and teachers weren't on to their scheme the teens would use the time stamp to reference, time to go out in the woods to get high and look for some more bud.
Once the teens realized that the plant in the woods was most likely a myth, they stopped searching but kept meeting after school to smoke some grass and hang out. Other students caught on and used 420 as a phrase to smoke weed without the teachers and their parents being any wiser. So, how did "420" spread from a small high school to the most used code word for cannabis? The answer might be the Grateful Dead.
The group of teens had family members who had close connections with The Dead, the theory is that the band started using the term and it took off from there. It's difficult to track down the origin of a slang term but luckily, they kept a few yearbook and high school newspaper clippings showing the earliest use of 420. The proof is safely stored in a San Francisco bank vault!
At HPC, we're thankful to have a Cannabis holiday to celebrate how far the industry and education has come since the 1970s. Thankfully it's 2022, we can consume legally and don't have to use code words to enjoy a plant.
Author: Drea Griley HPC Community Liaison